Seamless Gutters
2 Shop Locations in Michigan, Traverse City and Gaylord
Seamless Gutters are nationally recognized as the most popular form of gutters installed. Seventy-five percent of all gutters installed throughout the nation are Seamless Gutters. Seamless Gutters are beneficial because they have are made to fit your home exactly, and don't have seams that leak.
Michigan Gutters, Inc, is one of Michigan's leading installer of Seamless Aluminum Rain Gutters. Each year Michigan Gutters continues to average over 25 miles of gutter installed! We offer contractor discounts, pick up, and drop off services as well.
We specialize not only in residential 5" gutter and 6" commercial gutter, but also custom gutter installations, seamless half round copper, aluminum, and galvalume installations. We offer rain chain installations, drain tile to direct water underground and away from your foundation, rain barrels, and much more!
Check out our photos or see our work in-person at these local locations: Traverse City Public Library, Wellington Inn (heat), Mari Vineyards, Hawthorn Winery, Traverse City Court House, Crystal Mountain, Mackinaw Trail Winery, and The Cove.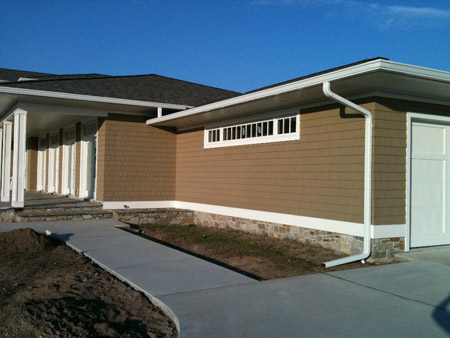 Seamless Gutters are "Roll Formed" to an exact length.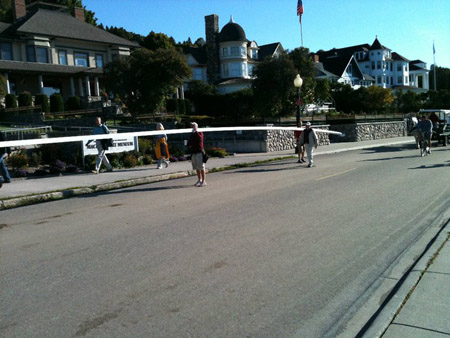 A single piece of Gutter can cover even the longest houses with no leaks!